---
The "From Folklore to World Music" Colloquy takes place traditionally at the end of July, within a week-long Folk Music Holiday festival in Náměšť nad Oslavou, Czech Republic. The colloquy was launched in 2003, was repeated after a year-gap in 2005, and since 2007 it has been organized each year. Over the years, the colloquy has become a household name within the festival: not only because of its structured programme, but also for the core of its regular presenters and even for regularly attending visitors, though their number keeps increasing every year. The colloquy scope is quite wide; it invites presentations and discussion on ethnic music, traditional folk music, contemporary folk music, and world music. The speakers come both from a scholarly environment, and from music media: they are ethnologists, ethnomusicologists, ethno choreologists, musicologists, and aestheticians, as well as editors and writers, and quite often musicians as well. In fact, the meeting in one room of professionals from two opposite sides of the music field was the original intention of the colloquy founders. The theme of the colloquy differs each year (because it is related to the theme of the festival), but the attendees are united in their aim to discover all possible aspects of music "from folklore to world music", to discuss it and to present their own special interest within the theme. Each year, presentations from the colloquy are published in a reviewed volume, which is available both in paper and electronic forms.
---
The 15th international colloquy on folk music, modern folk music, ethnic music and world music
From Folklore to World Music: On Memory
Náměšť nad Oslavou, July 31 – August 1, 2018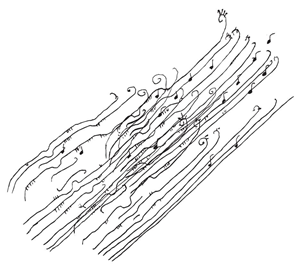 Call for paper / call for attendance
The Municipal Culture Centre in Náměšť nad Oslavou and organizers of the 33rd Annual Folk Holidays Festival (Folkové prázdniny) are pleased to announce the fifteenth international colloquy on folk music, modern folk music, ethnic music and world music. The colloquy will take place on July 31 - August 1, 2018, on the premises of the new town hall in Náměšť nad Oslavou as part of the week-long Folk Holidays Festival (folk music and world music). The colloquy is made possible with a financial support of the Ministry of Culture of the Czech Republic.

The title of 2018 From Folkore to World Music colloquy is: On Memory.
The themes related to the topic of memory are wide. Memory can be approached from the perspective of various branches of science, from collective and individual points of view, and from the points of view of culture and society. In her essay "On Memory, the history of consciousness and unconsciousness. Contemporary research in memory studies" (2007), Radmila Švaříčková-Slabáková says: "Collective memory, cultural memory, historical memory, local memory, folk memory, public memory, shared memory, social memory, custom, heritage, myth, tradition, roots – these can all be synonyms, and each item can be studied using the same and only, all-embracing term, memory."
Nevertheless, memory is connected not only to what is said, but also to how it is delivered: which forms, means, and skills are used. Culture memory is also connected to its processes, inspirations, and use. Opening an imaginary gate to the world of memory, you can see an unlimited number of possibilities, which allow memory´s manifestations to be revealed both in the past and present, in everyday life as well as on unique occasions, and in various social layers and environments.
The colloquy in Náměšť, which focuses especially on music and culture, calls for various modifications of the topic of memory. What does music and memory mean for us? What is the role of memoraty [individual oral memoirs] and other confessions of music composers and music performers? Are song collections and other written down notations an extension of memory and its codification? Why do we reconstruct lost folk music and other older styles of music? How important are memories for society? Can political pressure change the content of culture memory, or can its deformed image be straightened out again under new conditions? How important is the role of bearers of culture? What is the role in various genres of music of forgetting as well as recalling? And finally, a possible question aimed at the colloquy attendees: What is the contribution of the Folk Holiday festival and its activities toward culture memory?
The organizers of the colloquy are looking forward to proposals from scholars, musicians, ensemble members, organizers, journalists, and others, who are close to folk music, modern folk music, ethnic music, and world music. The colloquy will be held in two languages: Czech and English. Presentations are limited with time (15 minutes) and space (5 pages, or 9.000 characters). Selected presentations will be published.
Send your applications and proposals (about 200 words) in English to the address below by May 31, 2018.
Your application should include:
- the title of your presentation
- a summary of your presentation in about 200 words
- your requirements on equipment
- your name (your academic titles)
- the name of the organization or institution you represent
- your mail address
- your e-mail
- your phone number (your fax number)
Send your applications and proposals to This email address is being protected from spambots. You need JavaScript enabled to view it..
We will be pleased to answer your questions there as well.
The deadline for applications is May 31, 2018; you will be informed about the acceptance of your proposal and your slot in the colloquy program by mid-June.